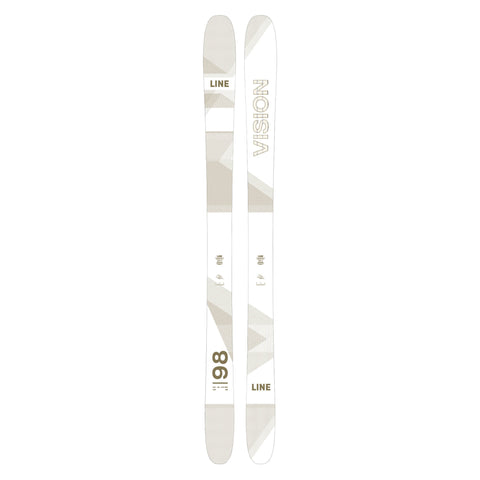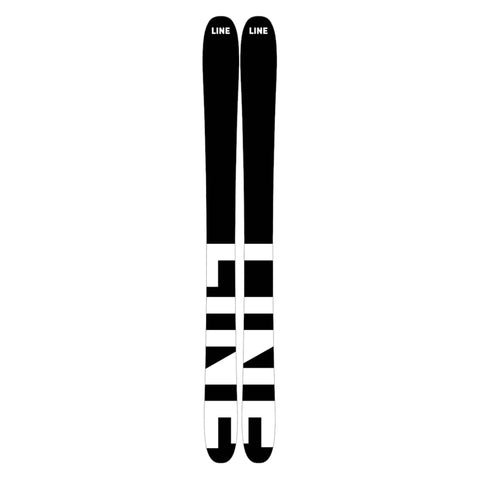 LINE VISION 98 SKIS 2023
Pickup currently unavailable
Want to take the boring out of your tour? Line engineers did, they had a vision, and so they created the Line Vision 98 Skis. This nearly twin-tip, lightweight, freeride ski is powered by Line's all-new THC construction. More than a shameless reference, this revolutionary blend of carbon fiber, aramid, and fiberglass is the long-awaited solution to lightweight skis that have always struggled to strike a balance between stability at speed and playfulness. Confident on the steep lines and agile through the chop and crud, this ski is remarkably lively and pops effortlessly through your favorite glades and features anywhere on the resort or backcountry.
Key Features
THC: Triple Hybrid Construction (gotcha). Proprietary blend of carbon fiber, aramid, and fiberglass. These fibers add strength and rigidity without adding weight but the real genius is that each fiber resonates at a different frequency, each absorbing different wavelengths for unprecedented damping and vibration absorption.
Partly Cloudy Core: Blend of Maple and Paulownia wood core. Dense maple is rigid and adds durability and grip to the lightweight and energetic Paulownia wood. This combination creates an astounding strength-to-weight ratio.
5-Cut Sidecut: Blended into the ski's sidecut are five different radiuses. This allows the ski to arc many different shapes of turns intuitively and confidently.
UPC Code - 886745968337, 886745967262, 886745969501